The Gallery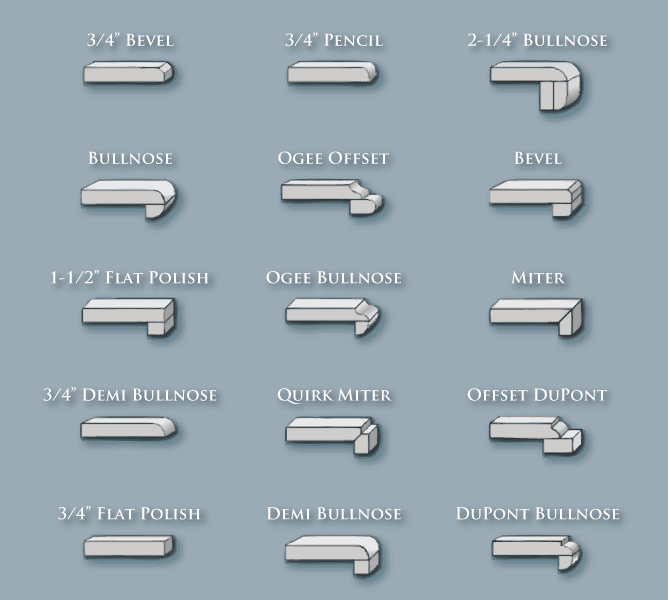 Edge Details
When you are ready to purchase your stone you will be offered a variety of edges. Some very basic edges will be included in the square-foot or linear-foot price of the stone. More decorative or sophisticated edges can be added at an additional cost, which is usually nominal considering the investment you are making.
In addition to edge profiles, ARCHITECTURAL STONE can create grooves in your stone.
There are a variety of finishes also available to our clients. Finishes can help create a more rustic or modern look depending upon the project and go well with a number of edge profiles.
Edges We can create your stone with a variety of edge styles. Here are some examples.